The best gelato laboratorio in Novara
RivaReno gelato shop in Novara
The RivaReno gelato shop is pleased to amaze your palate with its unmistakable fresh of the day gelato even in Novara!
Our new laboratorio, with a refined and captivating design, is located right on the most beloved street of Novara, via Rosselli, a stone's throw from the splendid Cathedral of Santa Maria Assunta.
After bringing the goodness and genuineness of our gelato to Milan, Palma de Mallorca, Malta, Rome and Florence, today we are also in Novara, a city that has trained us professionally and that we love for its charm and elegance.
The goal of the RivaReno Italian gelato laboratory is to amaze the taste buds of each customer. What makes the RivaReno gelato unique and inimitable are the passion, the attention to detail and the continuous research that the staff dedicates to the choice of raw materials: following the recipes of the ancient Italian gelato tradition, RivaReno does not limit itself to banishing from its own laboratory preservatives and additives, but constantly strives to select for you the best the country has to offer. Run to experience a unique and unforgettable experience and let yourself be taken away by the goodness of RivaReno, the best gelato shop in Novara!
Our schedules
Via Fratelli Rosselli 12/C, Novara
Mon – Thu: 12.15 – 22.00
Fri – Sat: 12.15 – 24.00
Sun: 11:15 – 22:00
The Novara gelato shop
The secret recipe of our gelato laboratory? All the taste of Italian tradition, lots of creativity and a touch of curiosity about the culinary cultures of other countries.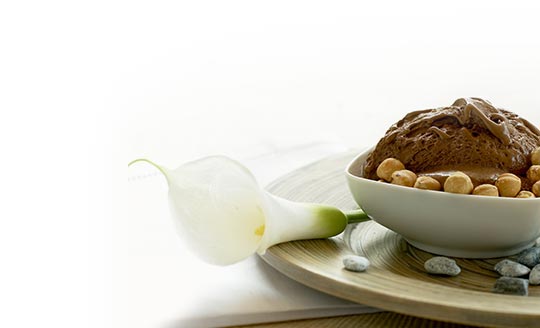 About us...
Come and discover the exceptional quality of the fresh gelato of the day which is prepared with care and passion every day in our Novara gelato laboratorio and let us know what your experience was.